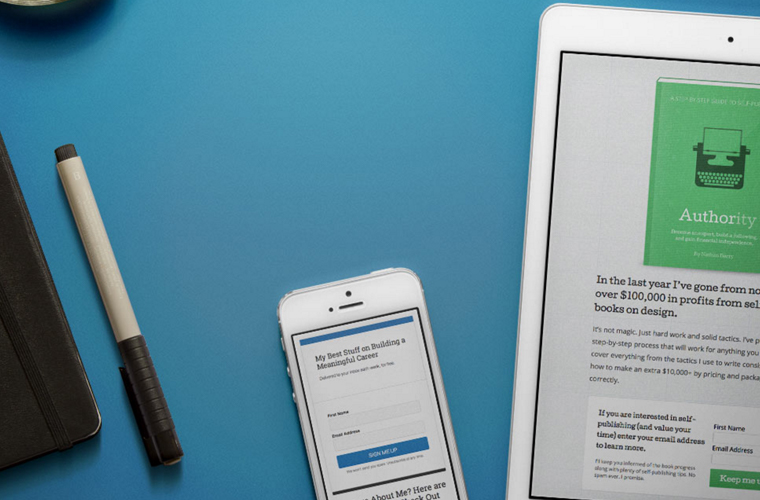 W
asn't so long ago when I decided to move my courses to an standalone page. That's great you might think, but nothing more than what it looks like.
You start from scratch, with empty pockets, no one knows you, you don't have any marketing plan, and that sucks. Difficult roads are fun but you have to see them ahead in order to enjoy them. So I went straight ahead and started to create what it would be the plan, but hell yes I had not even one email to start with.
My plan had some nice ideas but with not even a single email to market it, it was almost impossible. I needed something easy, fast and reliable that would help me building an email list, something that I could drop in and that would let me easily integrate with my platform. Luckily I found a solution, ConvertKit, let me first tell you that at the beginning I was a bit skeptical to what they were selling. Yes a great amazing platform that can change your sales! Really? No way I thought, but after taking a while looking at other competitors I found that I was looking at the best platform for email marketing I could found online so I decided to give it a try.
Try, test, improve
That was my process, I started with a simple test, a simple and plain form that would offer something to the users for free and will add them to a process of emails in order to get that freebie.

I have to say that it worked great, the conversion was good enough, very good open rate and people was subscribing to get the freebie, nice and smooth. A good start but knowing how I am, I needed more so I moved to the next level.
Getting a boost
Convertkit allows you to set up courses, courses are great! They are a way to create an step by step process for your subscribers, it allows you to easily create different steps that will be sent at different moments of your subscribers lifetime.
I did my own course for different forms allowing me some flexibility on how I was sending the content to them. And that also worked amazingly well.
Now I had everything set up so I had just to wait for the magic happen.
That was around 2 weeks ago and I have to say that I'm pretty happy with the results, everything looks great, Convertkit courses are being progressed with amazing conversion rates and people is buying my courses.
What more can I ask for?
Did you love my experience? Start yours now with Convertkit, and if you had another experience with another platform, please share it with me